Our Portsmouth Animal Hospital Puts Your Pets First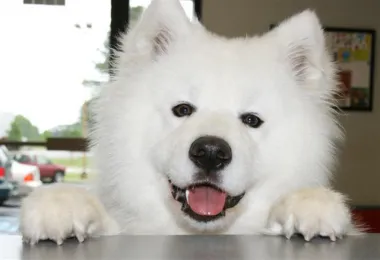 Our Portsmouth veterinary hospital has been committed to caring for local animal companions since 1968. We are a small, privately owned animal vet clinic with two locations to serve the needs of you and your pets in Portsmouth, Chesapeake, Suffolk, Hampton Roads and Tidewater areas. Our veterinarians focus on providing personalized care that meets your pet's needs and your expectations. One unique aspect of our animal hospital is that we offer wellness plans for puppies and kittens that include a spay or neuter, so you can budget for for your pet's early veterinary care.

When visiting our animal hospital, you will see that we put pets first. Our clinic staff wants to ensure your pet lives the longest, healthiest life possible and we do so by providing attentive care for existing issues and preventative care to avoid future health issues. Adhering to the highest standards of excellence, our veterinary hospital is accredited by the American Animal Hospital Association (AAHA). With four veterinarians and multiple licensed veterinary technicians, our friendly staff is completely committed to caring for your companions.

Some of the many services offered to meet the full range of needs for pets at our animal vet clinic include dentistry, dermatology, internal medicine, ophthalmology, boarding, primary care, surgery, pain management, an on-site laboratory and pharmacy, and radiology or imaging for diagnosing pet conditions or illnesses. The same services are also available at our sister clinic, the North Suffolk Animal Hospital (except for boarding).

Portsmouth Pets Love Our Veterinarians and Staff
At our Portsmouth Animal Clinic, we believe in treating patients like one of the family. Our team of veterinarians and staff members all have pets of their own and know what it is like to be concerned for a pet's health. When you bring your companions to our animal vet clinic, we make it a priority to make both patient and pet owner feel comfortable and secure.

Our veterinary hospital knows how important it is for pet owners to fully understand the nature of their pet's health. That is why we offer complimentary website membership. Pet owners who join this program will discover ways to help their pets live a longer and healthier life, get to know how their pet's body works, learn tips that will help their pet live a wellness lifestyle, enjoy valuable savings of time and money, and receive a free subscription to our Pet Living & Wellness Newsletter.

We also believe it is important to participate in our local communities, so our veterinary hospital gives back our time to several local causes in the Portsmouth, Chesapeake, Suffolk, Hampton Roads and Tidewater communities.

Because we want all pets to live happy and healthy lives, we are always ready to answer any questions pet owners may have about wellness and medical care. Our Portsmouth animal vet clinic may be made up of people, but we are people who put the needs of pets first!